We are former fulltime RVers, who lived and traveled in a fifth wheel trailer for six years and now have settled on a cherry farm in Northwestern Michigan's Leelanau County.
About Me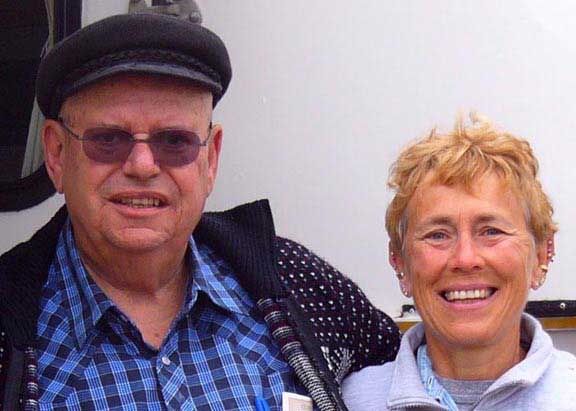 Cedar, Leelanau County, Michigan (near Traverse City), United States
I am a 76 year old (born 7/4/1937) retired Public Radio Engineer from Lawrence University in Appleton, Wisconsin. Happily married to the love of my life, Teddy (nee Teddy Schlueter). Teddy is a retired Medical Records Clerk from Theda Clark Hospital in Neenah, Wisconsin. Two children, Michael and Lon. Lon passed away in 1994. Michael is married to his wonderful wife, Toni and lives in Appleton, Wisconsin. For photos click on link below or visit our photo site http://www.flickr.com/photos/igboo NOTE: Click on photos for full-size images.
View my complete profile

Monday, January 02, 2006
Sure enough I Have several blister pestules all over my feet and ankles from the fire ant bites. Looked up fire ants on the web and it says that they will go away after a few days. I told Teddy that the good thing about it is that it makes the day memorable. We will always be able to say "Remember the time when..."
Posted by

Larry & Teddy
at 9:18 AM